It's 25 years after your wedding and your daughter is about to walk down the aisle too. She comes to you for motherly advice and asks to see more of your wedding photos. As she goes through them, she can't stop admiring your bridal makeup looks, from your introduction to your traditional marriage, and your white wedding.
If that image is so far to imagine, picture this:
You're seated in your matrimonial home and a friend who couldn't attend your wedding comes visiting. The first thing she notices as she enters your sitting room is your framed wedding photo hanging on the wall.
She screams in excitement and you wonder if all is well. Then she tells you she can't believe she missed seeing you looking exceptionally beautiful on your big day. You smile.
Those are just two instances of wearing the perfect bridal makeup. What about your friends on social media? You know they'll want to see how you stole the show on your day. And if you want to receive flattering words, you have to be deliberate about how you appear on your wedding day.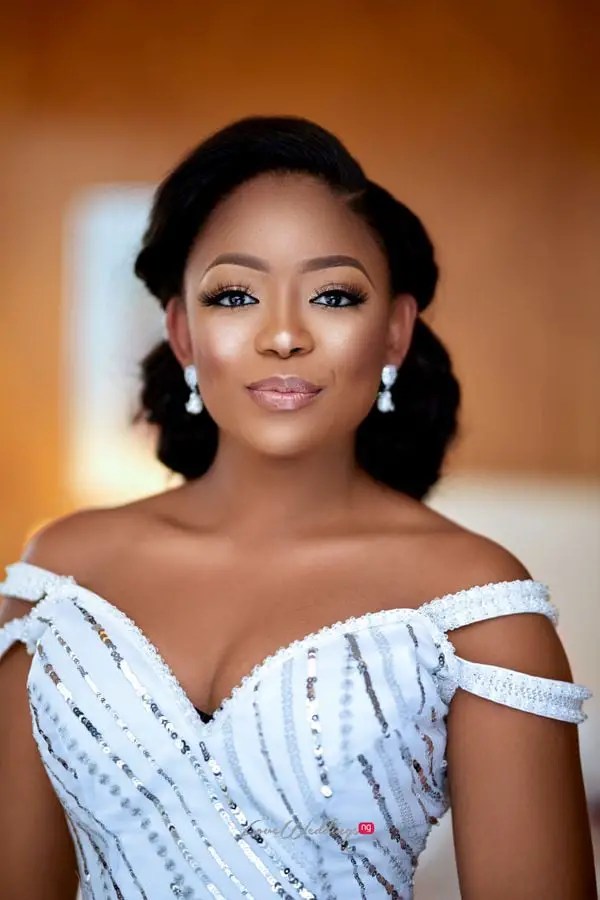 Apart from your wedding hairstyle and your wedding dress, the next thing your guests will keep looking at is your face. You have to give them something worth their time, at least to show appreciation for attending your event. And that's what the best bridal makeup looks will help you achieve.
You want something that when you look back at your wedding photos, you feel a surge of pride envelop you.
Don't you want something that'll give you lovely photos your family and friends won't stop reposting on social media?
You want a bridal makeup look your groom won't stop drooling over.
Above all, you don't just want the best bridal makeup looks for all your weddings (traditional, white, and civil), you want one that'll last long all day so you have no need to retouch.
And to help you achieve these goals, we've curated the best bridal makeup ideas to inspire you. Scroll down and feast your eyes on them. And be sure to share them with your makeup artist for inspiration.
But first, consume this piece. There's a lot about bridal makeup for weddings you'll learn here.
What Makes a Good Bridal Makeup Look?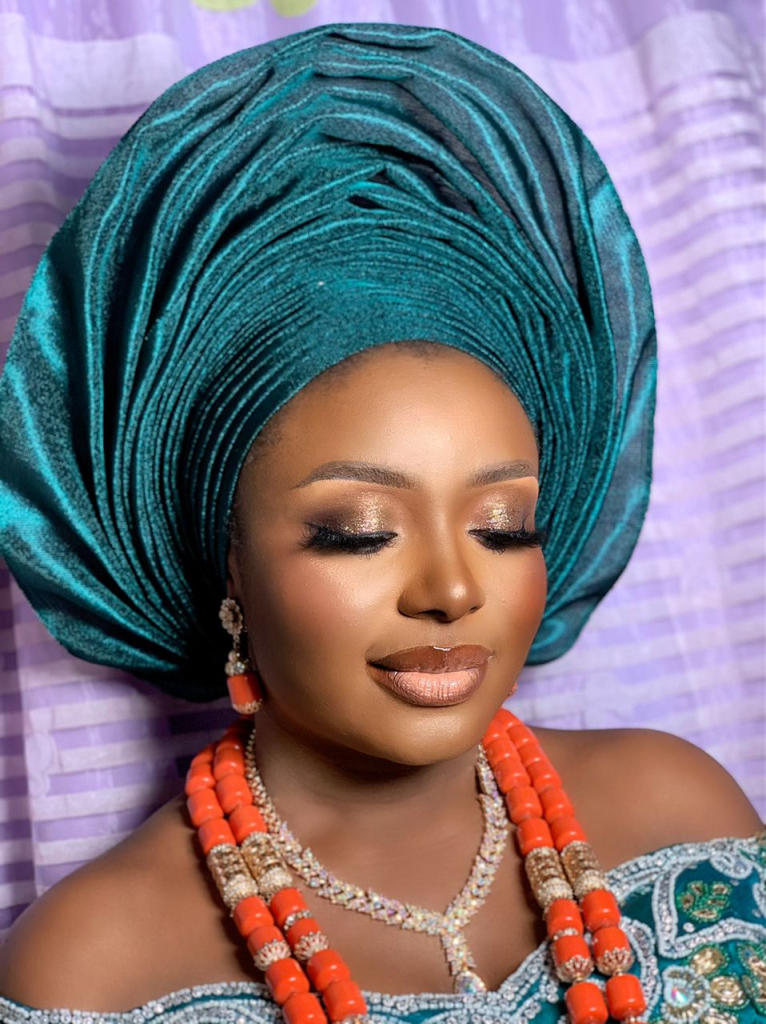 We had a chat with Ruth Thompson, a talented celebrity makeup artist, and she described the benchmark to grade the best wedding makeup looks. According to her:
"Good bridal makeup is one that matches your skin. It must be durable. That is, your wedding makeup must go for 12-16 hours without breaking even when you dance, laugh, smile, or take pictures in the sun. Your nose also must remain intact because most times, when your makeup breaks, it begins with your nose.

Most importantly, your bridal makeup must also suit your face. Don't let your makeup artist overbake your face in the name of makeup. If they do that, you'll end up looking ugly."
Tips for Achieving the Best Bridal Makeup Looks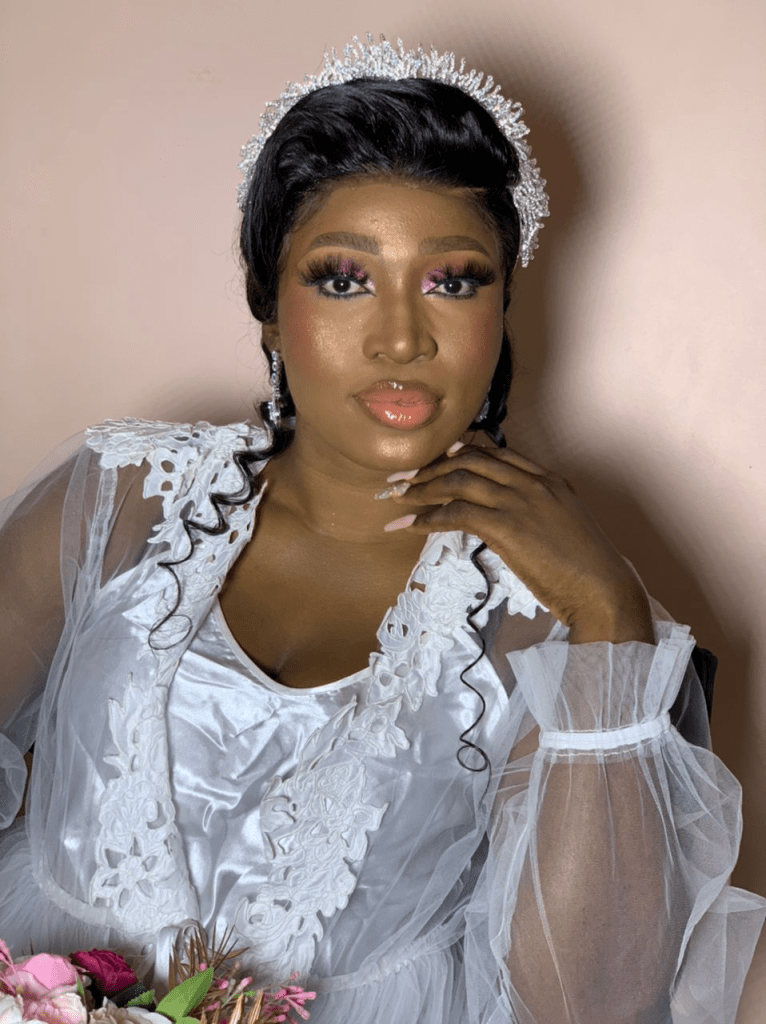 Ruth also shared the tips that'll ensure your makeup enhances your beauty on your wedding day. As a would-be bride, follow them to the letter or risk not loving your wedding face.
1. Work with the Makeup Artist You Can Comfortably Afford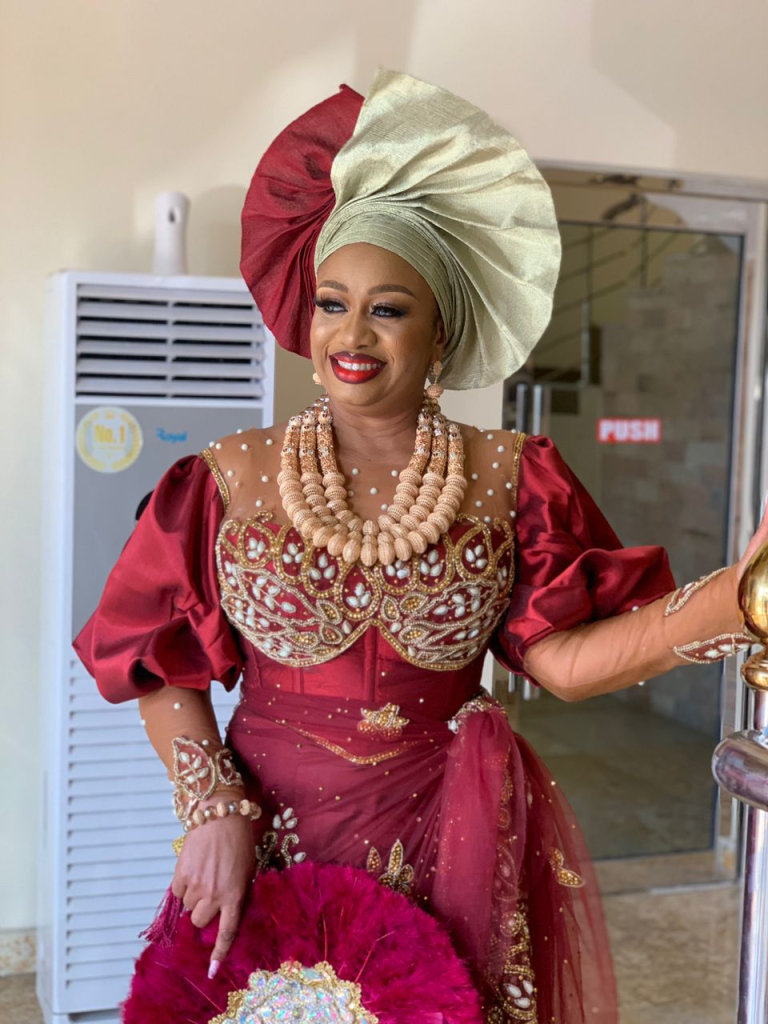 If you can't afford a makeup artist, don't try to haggle and beat down their price. When you do this and the MUA agrees, they may not be happy while doing their job and some may end up giving you a facebeat they themselves won't be proud of.
2. Work with a Makeup Artist That Suits Your Taste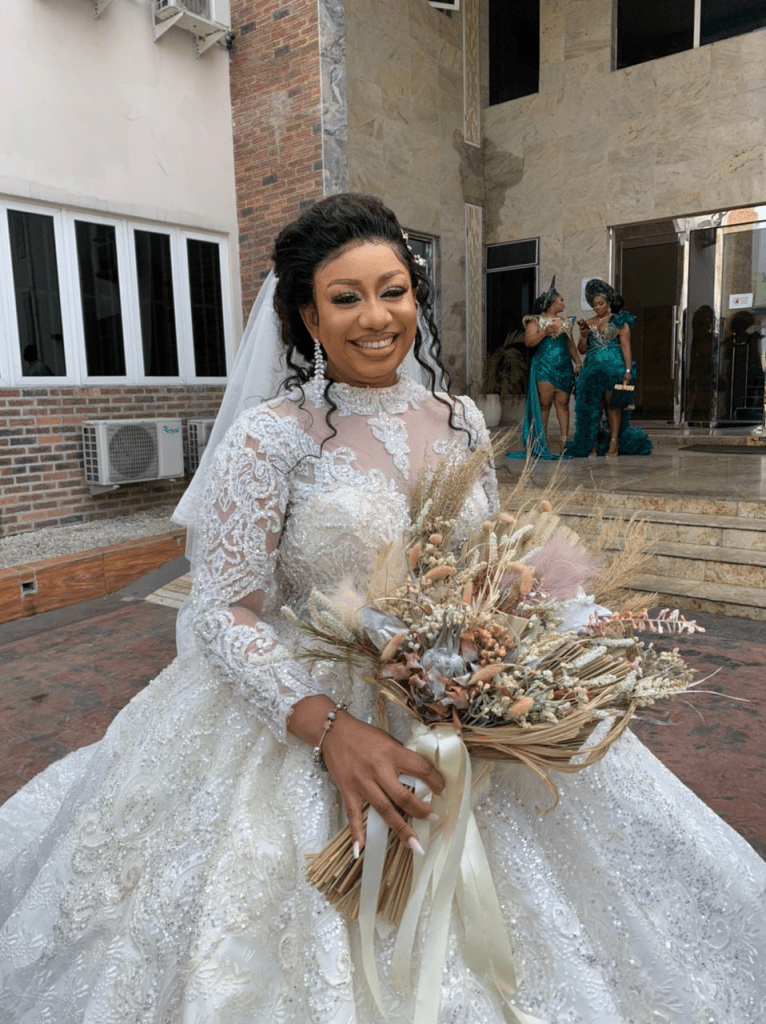 Before settling for any makeup artist, visit their social media pages to be sure they can achieve your kinda makeup.
For instance, if you like subtle makeup, don't go for one that loves loud colors. Go for a makeup artist whose works suit your face and ensure you love what you see on their page too.
The bottom line is to never follow trends. Stick to your tastes and preferences instead.
3. Don't judge a Makeup Artist by Their Followers Before Hiring Them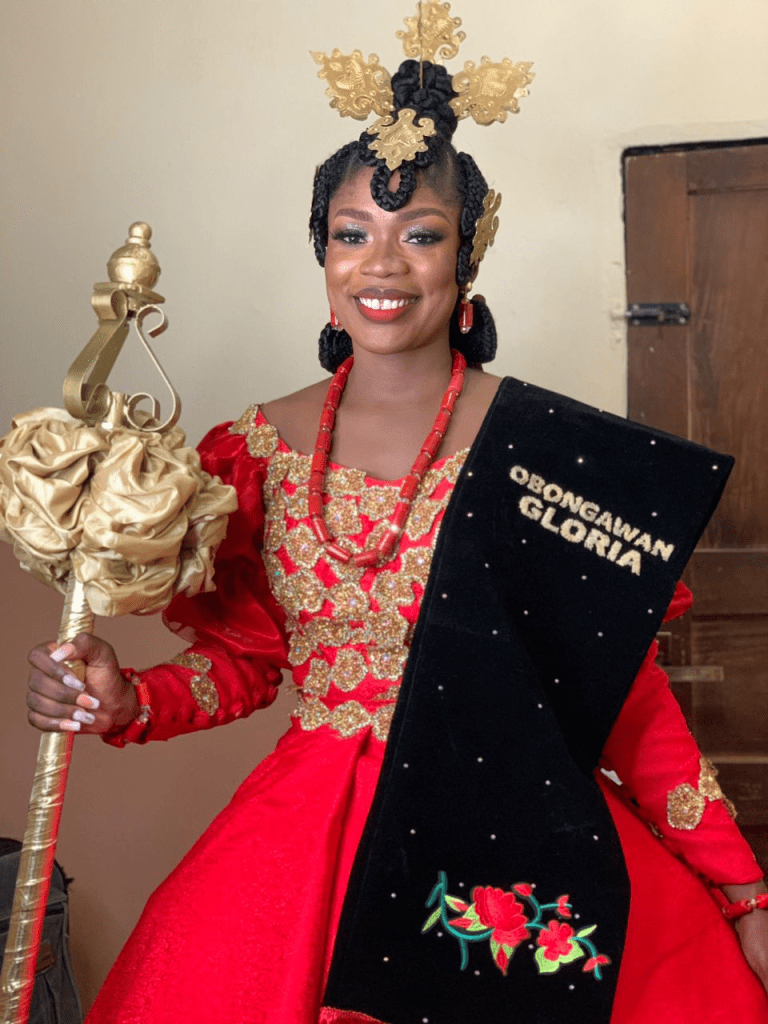 This is similar to the adage that says never judge a book by its cover. As Ruth noted, there are excellent makeup artists still struggling to grow their social media followers.
If you visit their page and judge them by the number of followers they have, you miss out on having their dexterous hands beautify your face.
Furthermore, just because they have a large following doesn't mean they are actually good for you. Go through their works and see for yourself first before you conclude.
4. Be Nice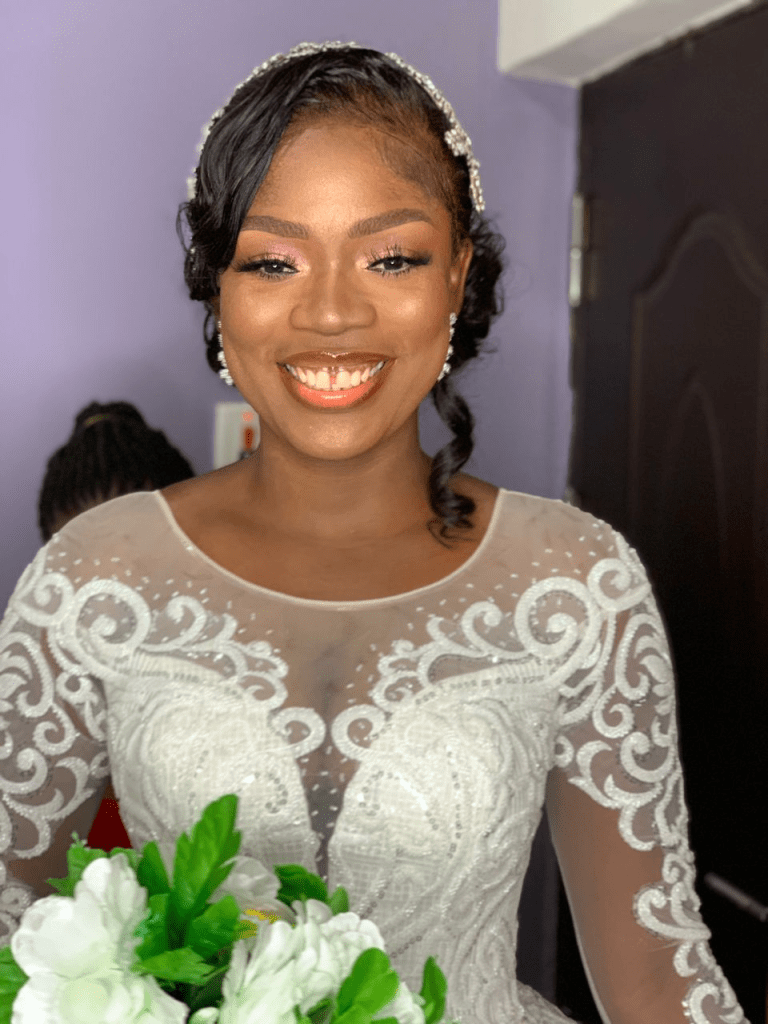 Your makeup artist is one of the first persons you'll see the morning of your wedding before you get your makeup on. So, be nice to them. If you wreck their mood, don't expect them to give you a perfect job cause they may get tense too.
5. Allow Your Makeup Artist do Their Job
Don't try to interfere with your makeup artist. If you knew better, why did you have to hire them in the first place?
Don't even let family members give suggestions on how they should carve your brows or do this and that.
As Ruth suggested, their opinion doesn't matter. You chose your makeup artist and not them— always remember that.
So, trust your makeup artist to give you the perfect face beat and ignore any interfering opinions.
6. Stick to All Agreements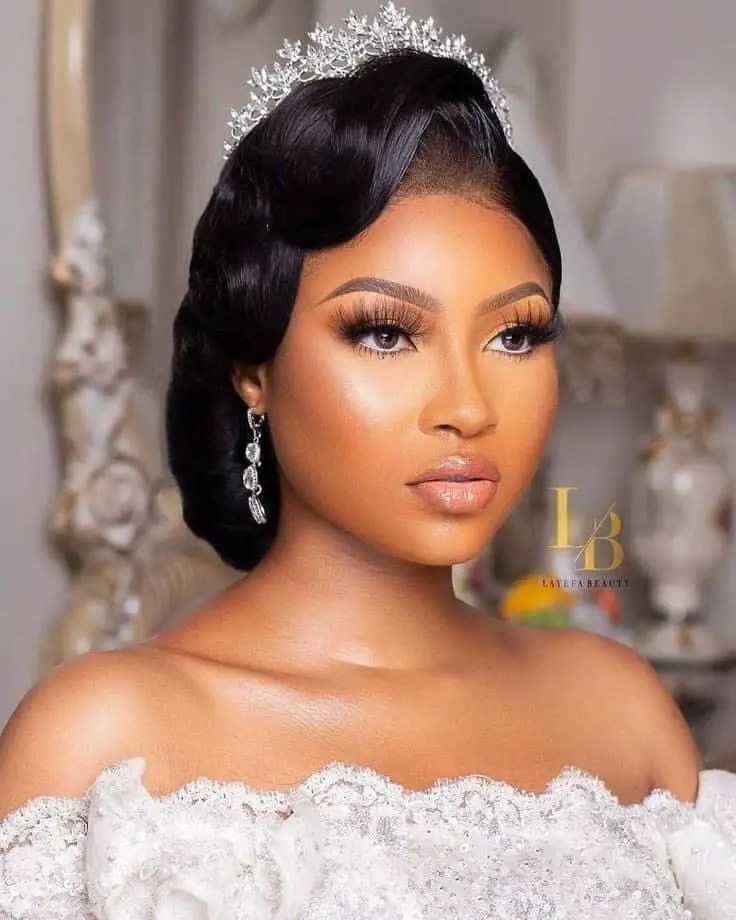 Ruth noted that most brides are guilty of this. In her words, "They tell you'll only attend to them only to find out that they want you to also attend to their daily members and even their bridal train."
Don't be like that. Always stick to any initial agreement you had with your makeup artist. Don't try to add family members to the list when the initial agreement was for you alone.
7. Stay Steady
We understand you may have lots of calls to make and places to be at at the same time. But you must know that if you keep moving and adjusting your face, your makeup artist may make mistakes.
And if that happens, don't blame them or complain they did a bad job because you caused it.
So, stay put and let them do their job.
8. Remember It's Your Wedding Day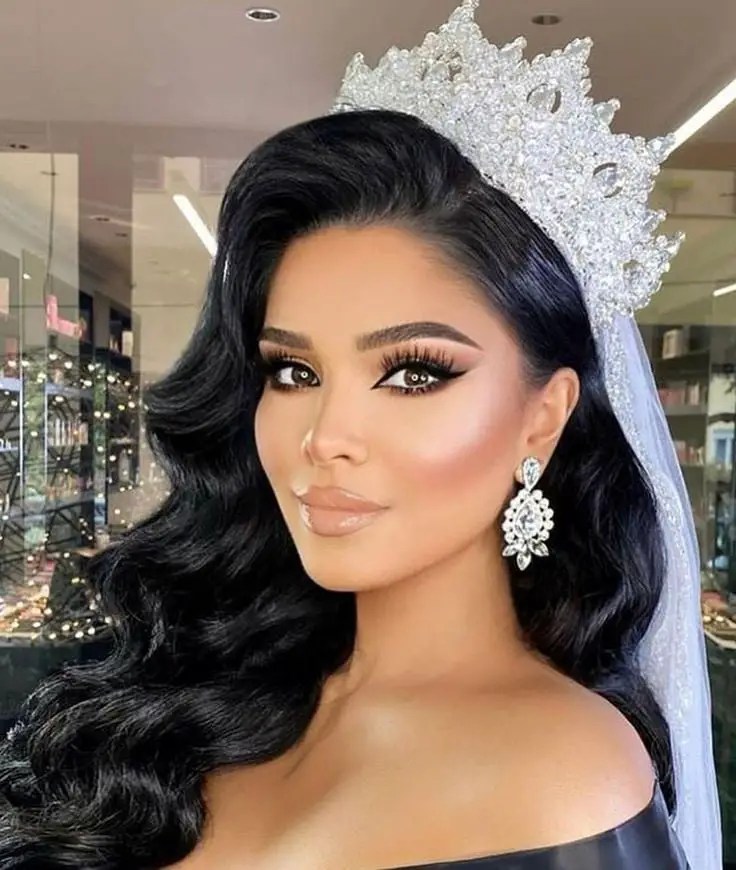 Give your makeup artist enough time to do your makeup. Dedicate at least two hours to conclude your makeup so they take their time to avoid a hasty result.
9. Choose a Lip Colour You're Comfortable Wearing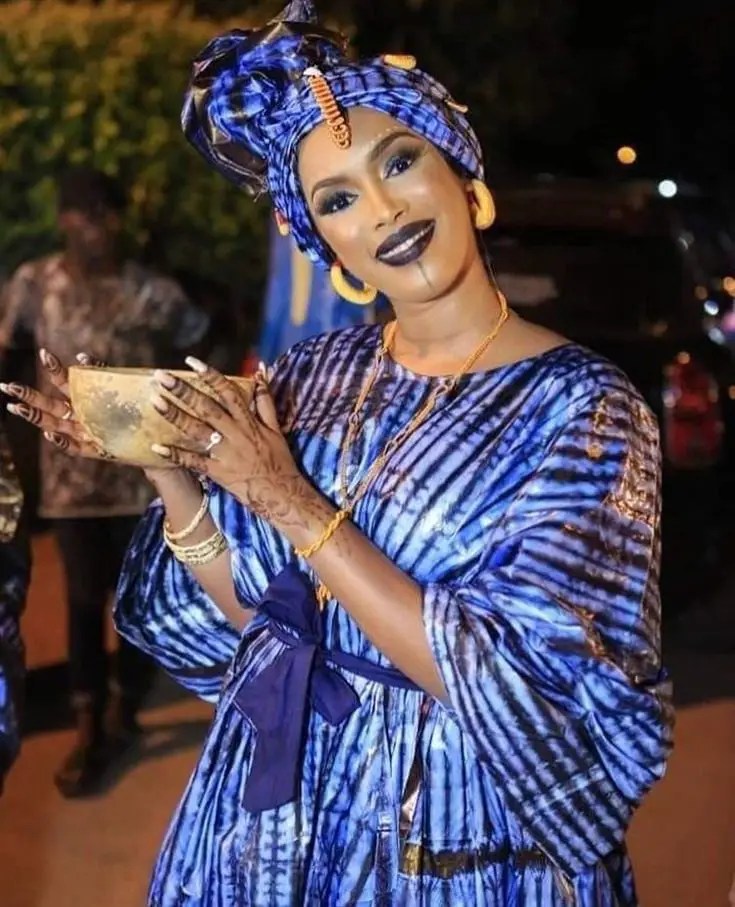 Don't wear a lip color you'll feel awkward in. If subtle is your thing, maintain it. And if bold lipstick colors are your favourite, don't be afraid to wear one.
Thankfully, we have a style guide on how to wear bold lipstick colours. Check it out and get inspired before your wedding day.
10. Use Waterproof Eye Products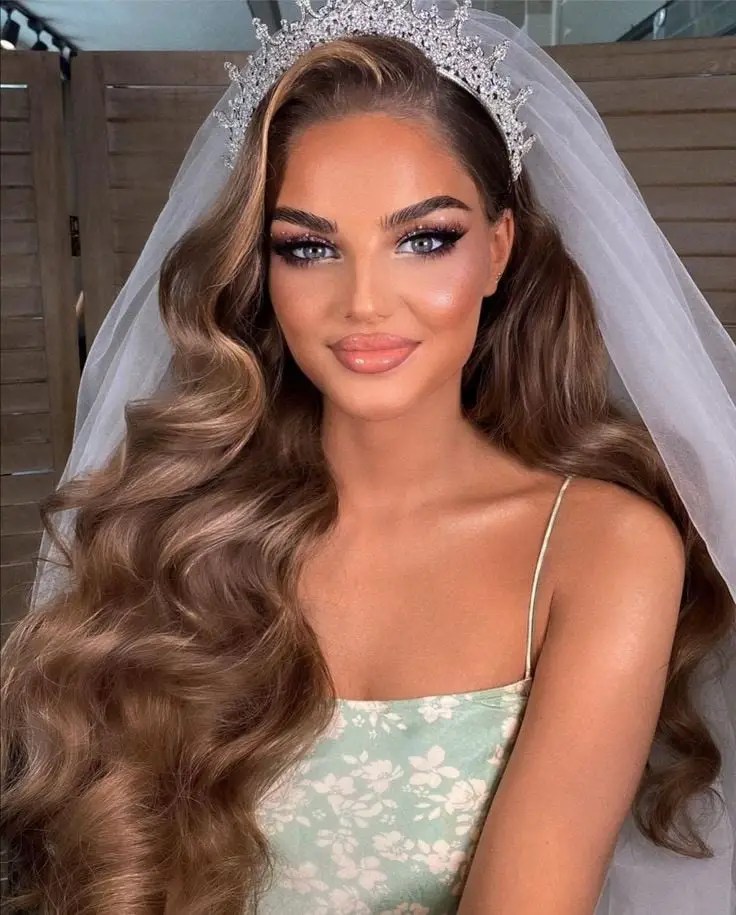 There's a high chance you may get teary on your big day. It could be when your groom begins to serenade you with his nuptial vows or when you realize you ain't gonna be daddy's girl anymore.
You don't want your mascara smearing all over your face when you tear up, do you? So, ensure your cosmetic products are waterproof. This is also one of the tips on how to make your makeup last all day.
Even if you don't think you'll tear up on your day, waterproof mascara will pop your eyes in your photos. And you won't experience smears or flakes as you dance or move about.
11. Draw Inspiration from Others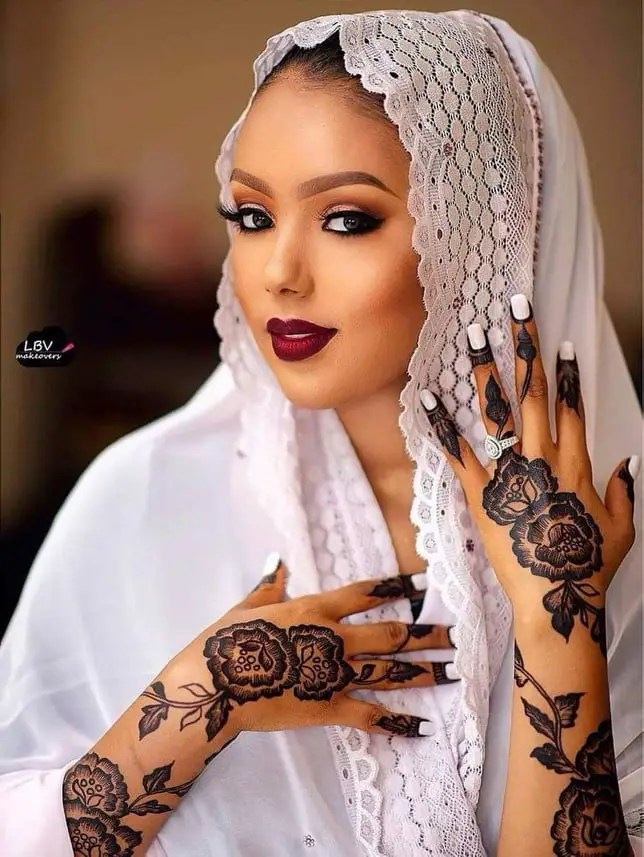 Since you're on this page, you're already doing that. Kudos to you. You're really intentional about one of the best days of your life.
You should also consult Pinterest and Instagram to see what other brides have worn. Ask your friends and loved ones who are cosmetic-inclined. And don't forget to consult your makeup artist. They're the best persons to talk to when deciding on how to dress your face on your big day.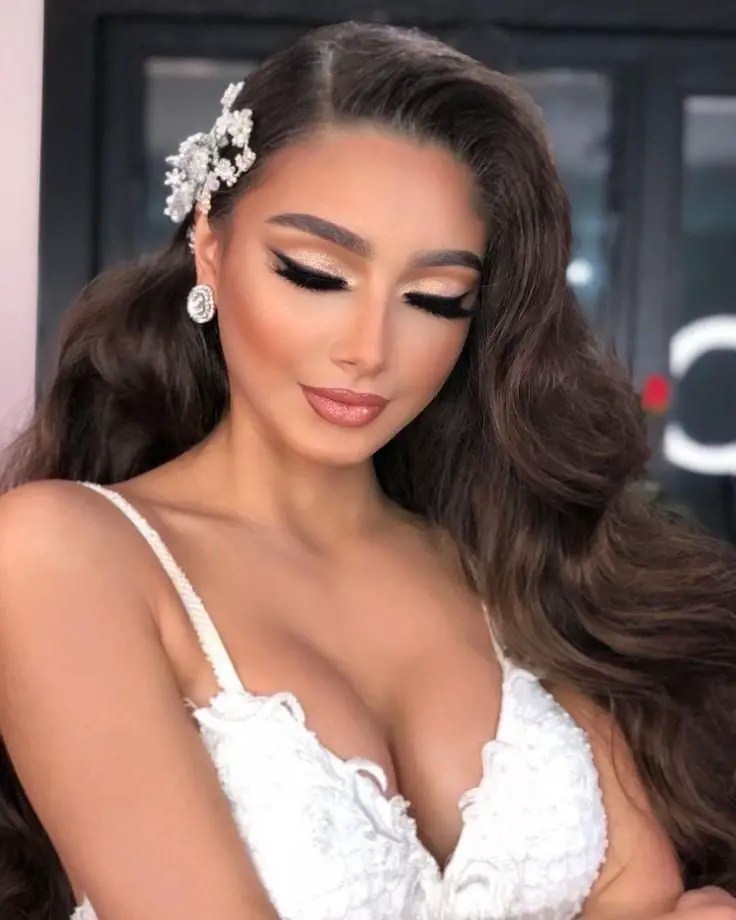 scroll down to feast your eyes on other bridal makeup ideas.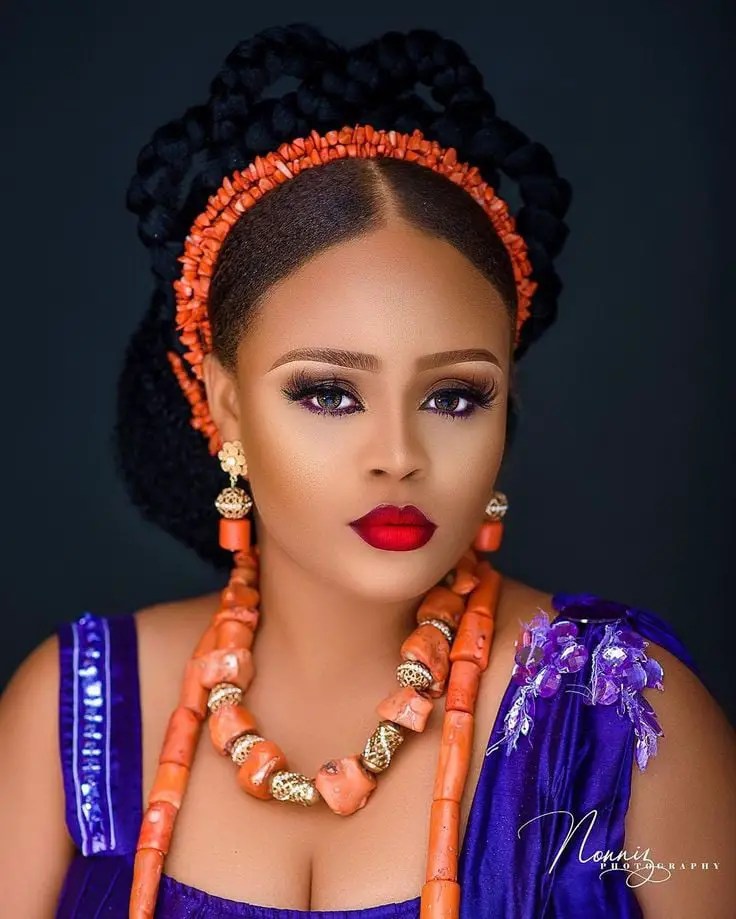 Would you like to read more interesting stories that'll help you become better at dressing up?