Perfume is an essential component of a woman's beauty routine. Whether a date in that fancy NY Italian restaurant or a ride in the world's most expensive car, a lovely feminine scent with sweet undertones and a flowery perfume that lasts all day is one of life's simplest joys. We understands the importance of women's fragrances, which is why we present the best long lasting perfumes for ladies. This article also provides all the information needed to choose the best long lasting perfume for women.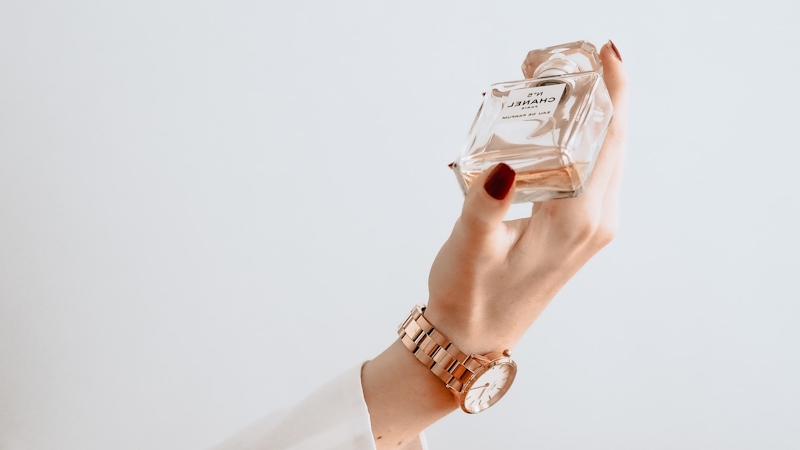 The following are the best long lasting perfumes for women that keep their scent throughout the day:
20.Viva La Juicy by Juicy Couture
The floral-fruity Viva La Juicy long lasting perfume for women by Juicy Couture has notes of mandarin, jasmine, vanilla, and wild berries. This scent is both flirty and elegant.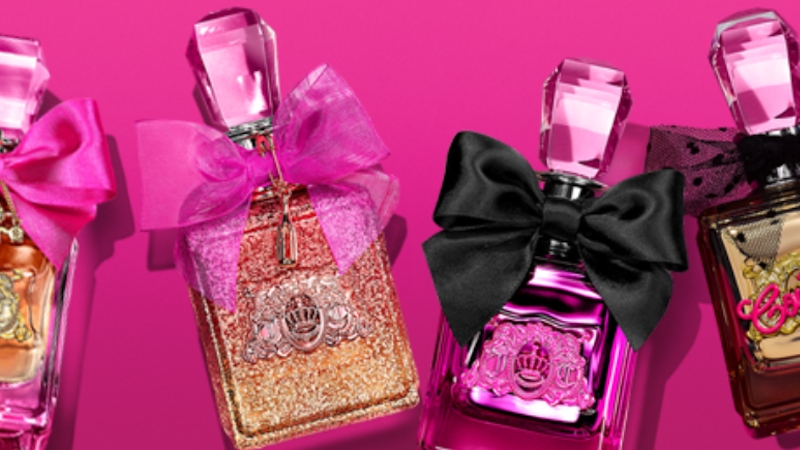 Courtesy Juicy Couture
19.Poison by Dior
The original Poison altered the olfactory landscape of its day. Today, it is not as famous or esteemed as its descendent, Hypnotic Poison, but it is still one of the best long lasting perfumes for women and has a large number of devoted followers.
It has the ability to fascinate the senses with its intensity and abundance of fragrances.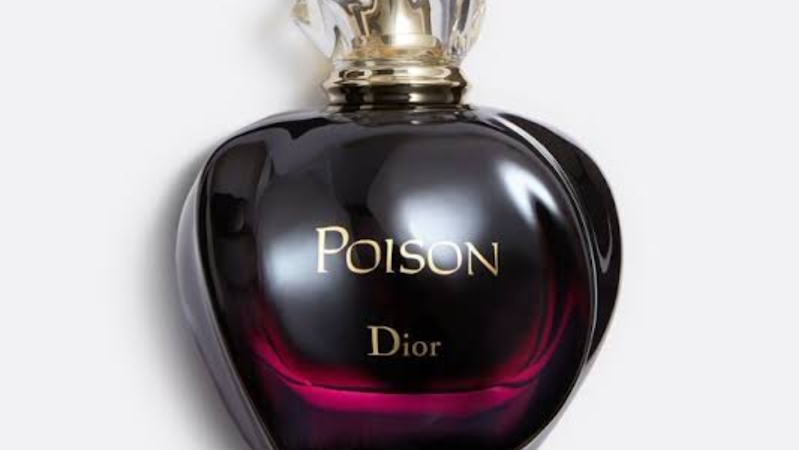 Spices, herbs, red fruits, tuberose and jasmine, plums, wine, incense, and honey combine to create a liquor syrup. This long lasting perfume for women is a potent elixir that arouses both love and hatred with equal vigour.
18.Pure Musc by Narciso Rodriguez
Pure Musc by Narciso Rodriguez is the 18th-best long lasting perfume for her. This flowery eau de perfume has musky top notes, an orange blossom centre, and a cashmere base; it is not overpowering but clings to the skin and lasts all day.
It is uplifting and young, therefore will have a great effect on her disposition.
17.Spice Blend by Christian Dior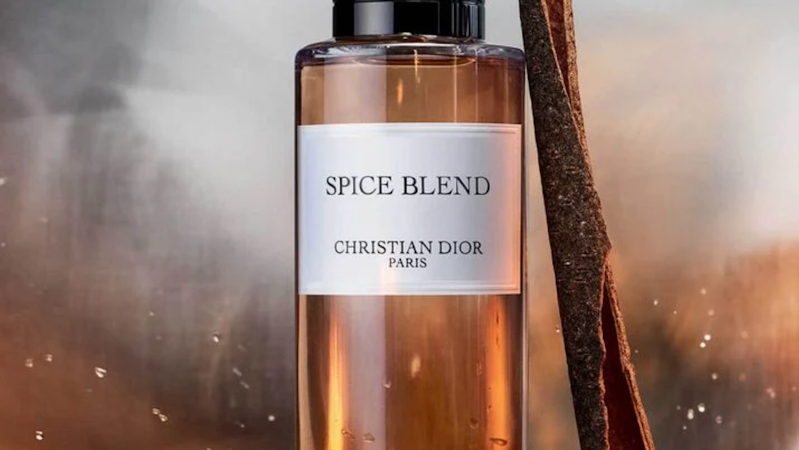 Spice Blend is a long lasting unisex fragrance that presents a spicy olfactory voyage, a Francois Demachy-created environment of intense and colourful sensations.
Spice Blend is distinguished by its blend of exotic spices, including black pepper from Madagascar, nutmeg from Indonesia, and cinnamon from China. The heart contains ginger, cedar, and musk scent. This long lasting perfume for women is characterised by its sparkling tone.
16.Chloe Eau De Parfum by Chloe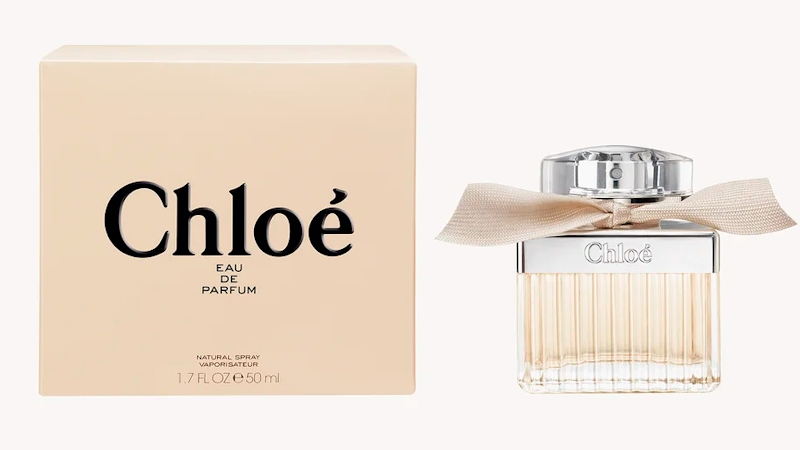 Chloe Eau De Parfum is a long lasting perfume for ladies with a varied and romantic scent that may be used everyday. It is light and refreshing, but sophisticated and bold.
Peony, lychee, and spring freesia are the primary components, while rose petals, lily of the valley, and magnolia comprise the middle note. Cedarwood and warm amber make up the base notes.
This long lasting perfume for women nicely expresses the creative and self-assured nature of a woman. Its sweet and feminine rose scent is ideal for the fashion-forward lady with an independent attitude. You may use this whenever you have that amazonian mindset.
15.Joy by Dior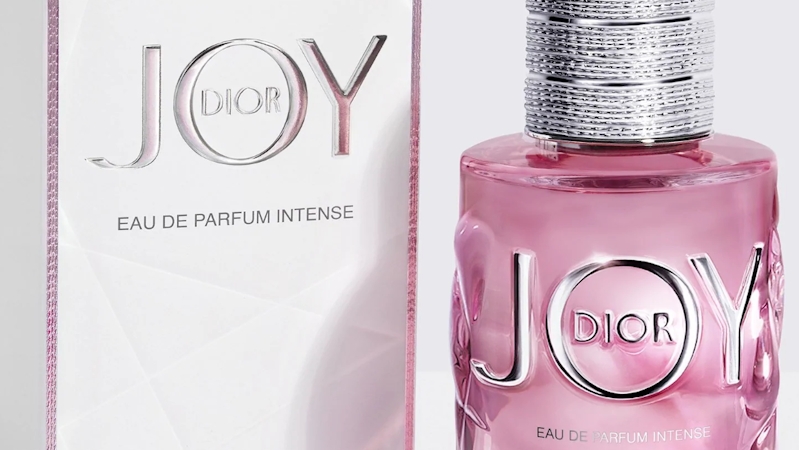 Joy is a feminine eau de parfum that exudes pleasure and joy, literally. It is a flowery and citrus-scented, pleasant, long lasting perfume for women that is suitable for day or night usage. It has sandalwood, tangerine, and white musk as its top notes.
14.Aromatics Elixir by Clinique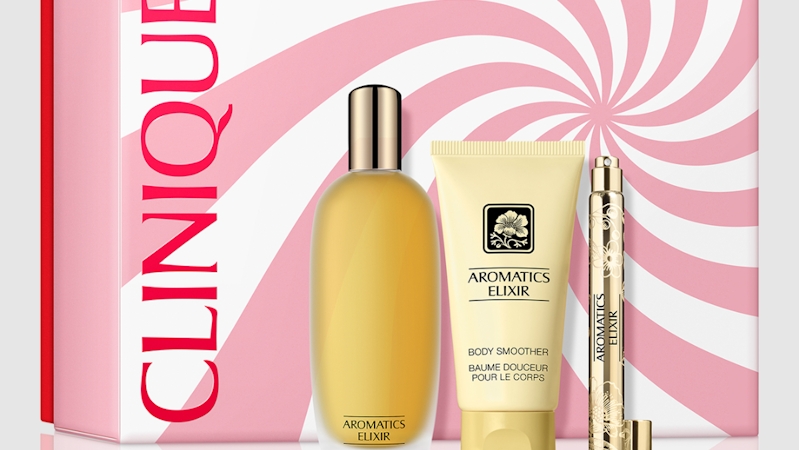 Clinique's Aromatics Elixir, a strong classic from the 1970s, is a relaxing, energising, and elevating toner. The structure of this traditional chypre is boosted with grassy and citrusy undertones.
The Elixir fragrance is one of the best long lasting perfumes for women due to the contrast between an accord of gentle chamomile notes and sweet, balsamic sandalwood notes and an accord of traditional French flowers and stronger aromatic woods.
It has a very unusual aroma that is reminiscent of Chinese herbs and cleaning chemicals.
13.Bloom by Gucci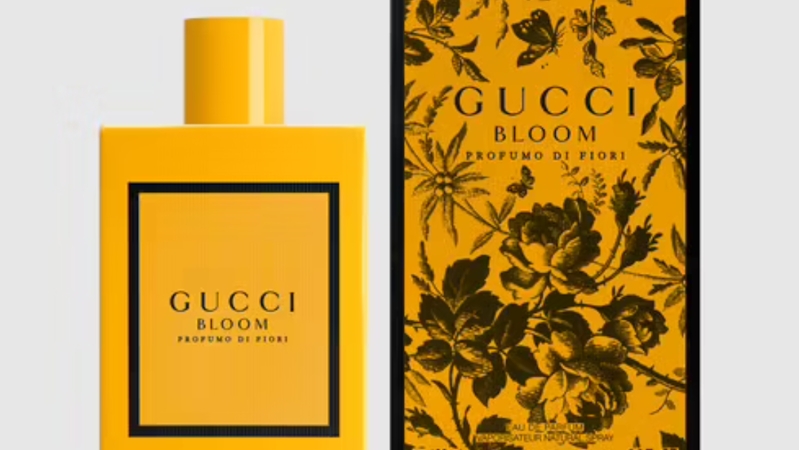 Gucci deserves praise for Bloom: an excellent, long lasting perfume for women that is energetic, but simple and elegant.
The perfume contains tuberose, jasmine, and honeysuckle, but not in excess. It is suitable for ladies of all ages and in any season of the year.
This perfume is for her if she desires a feminine, long lasting scent!
12.La Vie Est Belle by Lancome
La Vie Est Belle is a warm floral-fruity-gourmand fragrance with a strong patchouli undertone. In addition to being one of the most popular long lasting perfumes for women, it is also highly regarded.
Olivier Polge, Dominique Ropion, and Anne Flipo created this long lasting scent for women in 2012, which is today well-liked and has an enduring quality.
The airy and powdered aristocracy of the pale iris, the key ingredient, is mixed with a gourmand note that has never been accomplished before.
In conclusion, La Vie Est Belle is a fragrance whose optimistic ideology has won over all women.
11.Gabrielle by Chanel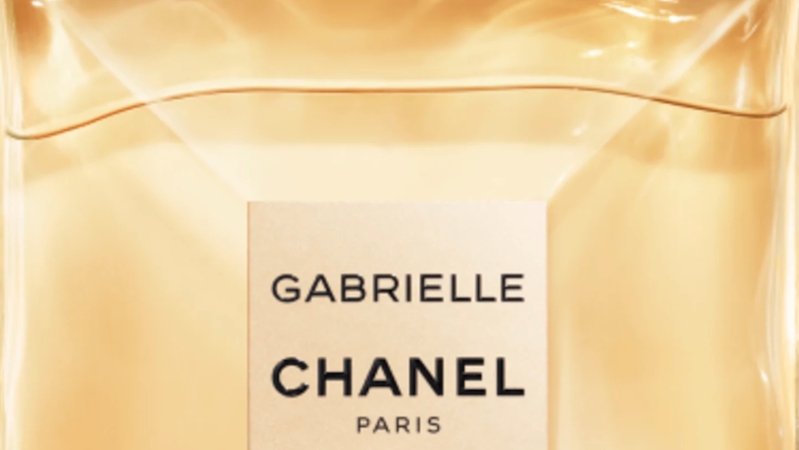 Gabrielle eau de parfum is one of the best long lasting body sprays for a lady who is always on the go since it lasts for hours.
This long lasting perfume for women is composed of jasmine, orange blossom, tuberose, and ylang-ylang, along with other green and elegant elements.
Gabrielle is a classic scent that resembles a dream and was designed by the renowned perfumer Olivier Polge to symbolise an artificial flower.
10.Obsession by Calvin Klein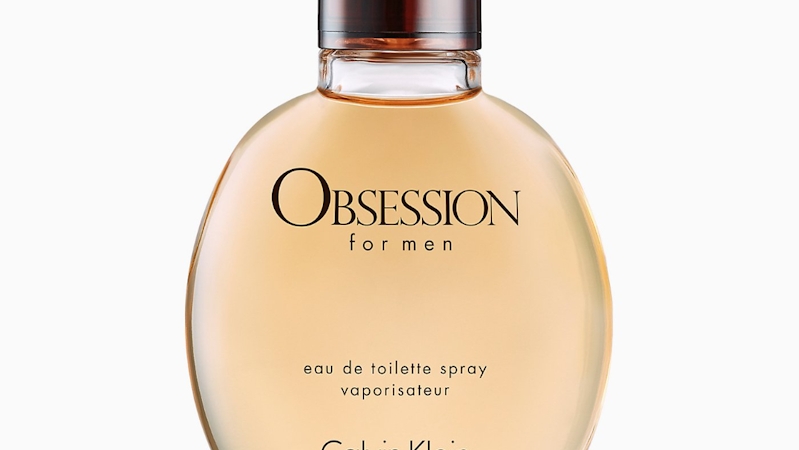 Introduced in 1985, Obsession Eau de Parfum by Calvin Klein continues to possess an alluring attraction. This scent for her may best be characterised as powerful, emotive, and overwhelming.
This long lasting perfume for women has top notes of bergamot, mandarin, vanilla, basil, lemon, and peach that create a pleasant atmosphere. The fragrance's heart is a unique combination of jasmine, orange blossom, oakmoss, roses, coriander, sandalwood, and cedar.
Musk, incense, civet, amber, vanilla, and vetiver provide this oriental fragrance with its trademark aroma with a subtle finish that leaves a lasting impression.
9.L'interdit by Givenchy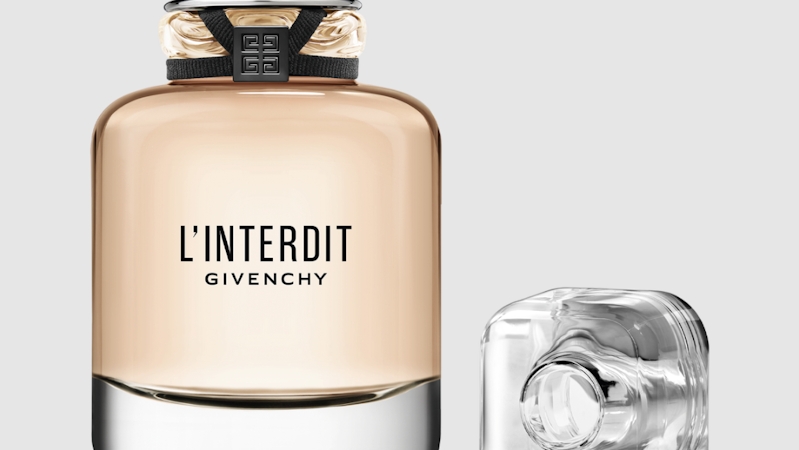 L'interdit by Givenchy invites you to defy traditions and embrace your individuality.
One of the best long lasting perfumes for women, it is a powerful and beautiful scent that offers a bouquet of white flower notes including orange blossom, jasmine, and tuberose.
In contrast to these delicate elements, dark earthy tones of vetiver and patchouli radiate make L'interdit an excellent long lasting perfume for ladies.
8.Noble Musc by Guerlain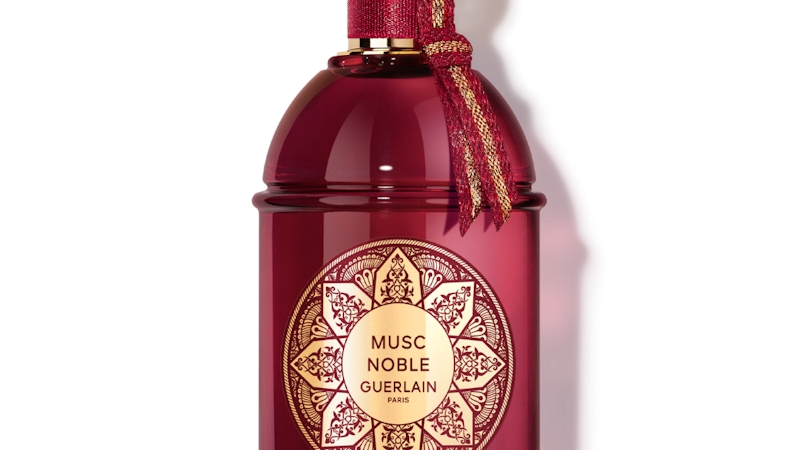 Thierry Wasser, a perfumer at Maison Guerlain, is the nose behind the sensuous, imperial, and daring long lasting perfume for women, Noble Musc, which was inspired by the countries of the East.
This scent celebrates musk, one of the most mysterious perfume ingredients, and is accompanied by flowers and cedar.
Guerlain's Musc Noble, part of the Les Absolus d'Orient line, is the top-ranked unisex scent on our list of the best long lasting perfumes for women.
7.Jungle L'Elephant by Kenzo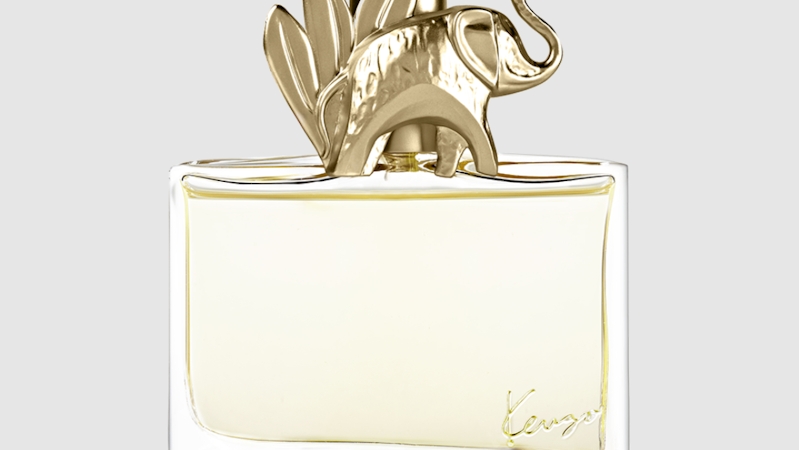 On our list of the best long lasting perfumes for women, Kenzo's Jungle ranks seventh , although it might have easily won the gold medal. Its aroma is powerful and penetrating, and it adheres to the skin with remarkable persistence.
This long lasting perfume for ladies transports you to exotic Eastern regions and fragrant spice stores.
Combining smoky woods, candied orange peel, incense, and spices, the fragrance is not very sweet, which has directly affected its ranking. Nevertheless, Kenzo's Jungle is audacious, sensual, quirky, and entertaining.
6.The Only One by Dolce & Gabbana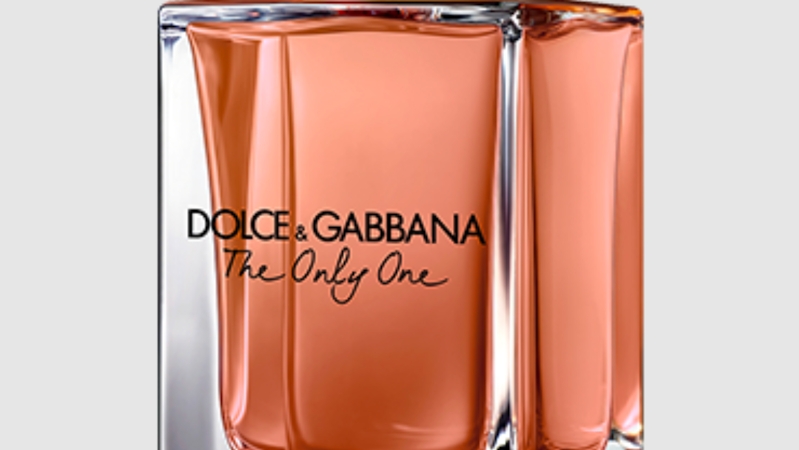 The Only One by Dolce & Gabbana is a warm, spicy, long lasting perfume for women that combines sweet, earthy, and woody notes.
This long lasting fragrance for ladies is comprised of caramel, coffee, citrus, violet, and woods, which combine with the skin and permeate it for longer hours, making it suitable for the working woman.
5.White Diamonds by Elizabeth Taylor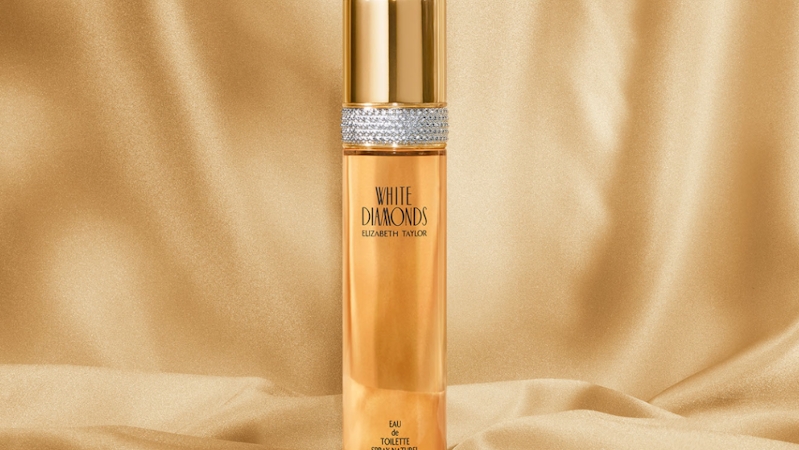 The objective of fragrances is to demonstrate luxury, and nothing symbolises luxury more than diamonds. Elizabeth Taylor's White Diamonds eau de toilette is a high-quality, long lasting perfume designed to attract attention everywhere she goes.
This long lasting perfume for women was introduced in 1991 and is a combination of neroli, bergamot, and orange with lily, violet, jasmine, and rose.
Dry patchouli, amber, musk, and sandalwood provide a long lasting, profound trail. The exquisite scent of White Diamonds by Elizabeth Taylor complements both your favourite jeans and the cutest ensembles.
4.Black Orchid by Tom Ford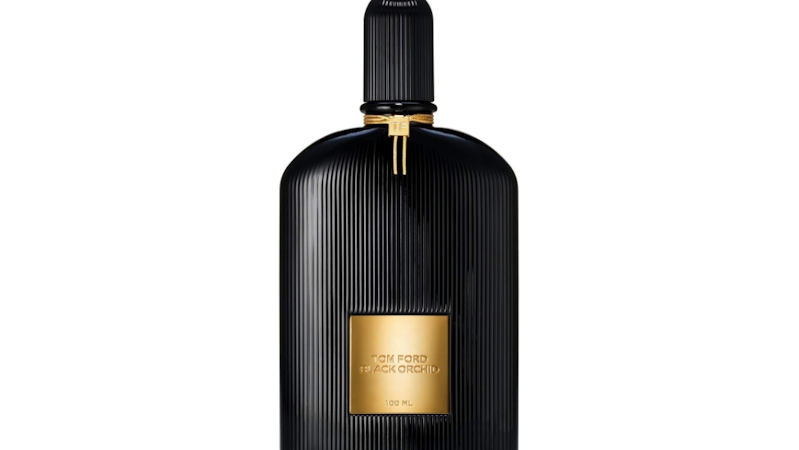 Black Orchid by Tom Ford is a sumptuous, sensuous, long lasting perfume for women with deep, black accords. Spices complementing exotic flowers in this scent are a demonstration of strength and a statement of style that is both classic, contemporary, and enduring.
The exotic, visceral, dark, gothic, mysterious, smoky, spicy, and sweet aroma of this long lasting perfume for ladies conveys the concept of passion. In summary, its scent evokes ostentation, waste, and display.
Imagine a blend of accords of exotic florals and tropical fruits, spicy woods, incense, patchouli, vetiver, vanilla, and milk-free chocolate to get a sense of its personality.
Tom Ford's Black Orchid is a sensuous, even wanton, long lasting perfume for women that combines sweet and strong notes with earthy and dark characteristics.
Due to the fact that the term Black Orchid evokes dark, almost baroque atmospheres, it is a sophisticated product that lives up to its aphotic name.
Black Orchid, one of the best long lasting perfumes for women was designed as a feminine fragrance by Givaudan in 2006, yet has a significant masculine following.
3.Alien by Thierry Mugler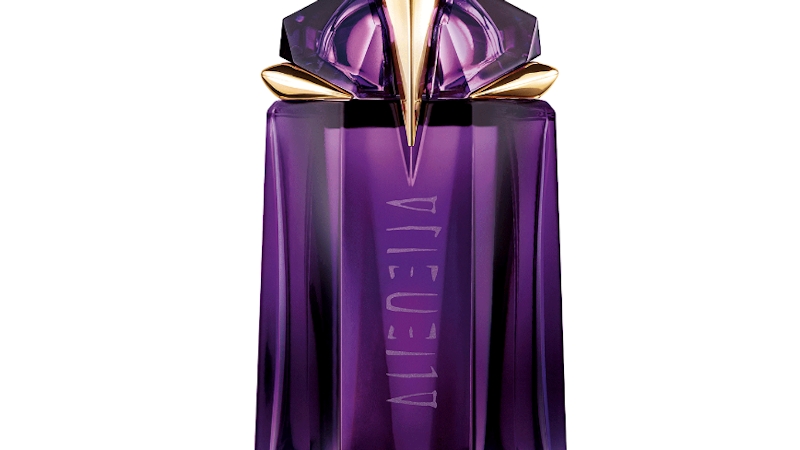 Alien is one of the futuristic Mugler Maison's scents, whose aromas often split souls but stand out for their individuality, and it is a masterwork of intricacy and force.
Alien is a long lasting perfume for women that, depending on the wearer and the circumstances, may be either hyperfeminine or blatantly androgynous.
This long lasting perfume for ladies exudes sensuality, good energy, and mystery when applied to the skin. Alien consists of woody, jasmine, and amber tones.
This oriental confection resembles a cake recipe in its ingredients: chocolate, caramel, honey, cotton candy, and vanilla. All of these ingredients evoke nostalgic childhood recollections and contrast with an adult theme based on the strength of patchouli and the manly vocation of camphorated fragrances.
Alien is an aromatic bomb that has a long lasting effect on the skin and emits scents that inspire vivid fantasies.
2.Opium by Yves Saint Laurent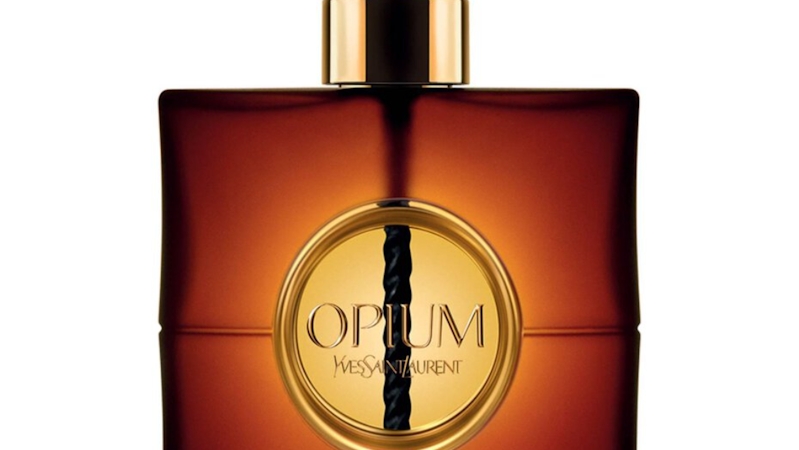 The 2009 release of the updated version of Yves Saint Laurent's fabled Opium is the second best long lasting perfume for women on the market.
If the original Opium was renowned for being one of the longest-lasting fragrances for female ever introduced, then this new version lacks nothing.
Long-lasting traces of its blend of oriental-inspired florals, sweet resins, spices, incense, and woods will cling to her skin and clothing. The backdrop of YSL Opium is resinous, balsamic, sweet, smokey, addicting, sticky, dark, and enigmatic.
This long lasting perfume for ladies is characterised by its mandarin and bergamot top notes, its myrrh and jasmine heart, and its amber, vanilla, and patchouli foundation. In sum, Opium encompasses mysticism, and exoticism like no other.
1.Hypnotic Poison by Dior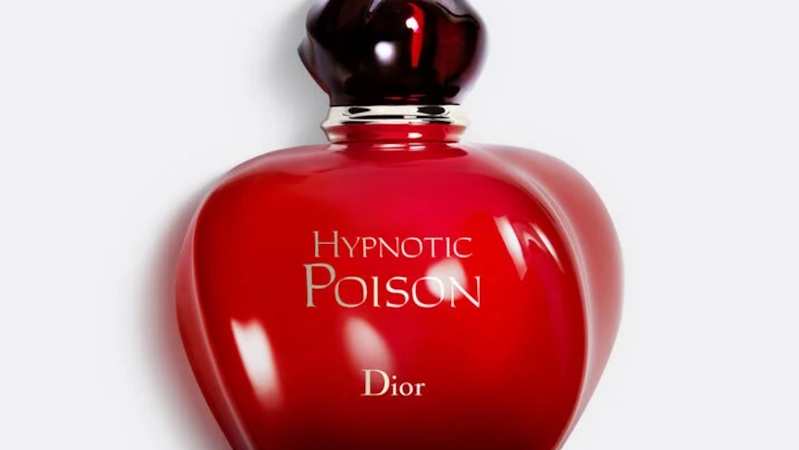 Hypnotic Poison is the best long lasting perfume for women for special occasions. This enduring fragrance for ladies, which has been reformulated multiple times, remains captivating despite being an iconic fragrance of the 1990s.
It was introduced in 2019 as a 20 ml roll-on, making it ideal for travel and removing the need to check in or carry a bag for touch-ups during the day.
The distinctive scent of Dior's Hypnotic Poison converts it into a fantastic, long lasting perfume for women. The scents of jasmine, tonka bean, orange blossom, and a hint of licorice make your skin irresistible.
Hypnotic Poison, the best long lasting perfume for women, derives its potency from potent absolutes. The feral Jasmine Sambac Absolute, along with an engulfing Orange Blossom Absolute, is draped in a delicate and profoundly evocative Tonka Bean.
The rounded licorice note that defines the seductive nature of Hypnotic Poison combines with almond in the opening and is given further daring by an unusual vanilla foundation. Asides a luxury gadget, this is probably the best gift for that significant other.
Which perfume scent lasts the longest?
Fixatives are the compounds employed by perfumers to preserve the aroma. Whether synthetic or natural, these fixatives keep the aroma of a perfume from dissipating after the liquid evaporates from the skin.
Those perfumes with low-volatility base notes and gradual evaporation are the most durable. For this reason, the following are the perfume scents that last the longest:
musks
woods
resins
balsams
vanilla
The greater the concentration of these components, the longer the aroma will linger.
How do I choose a long lasting perfume?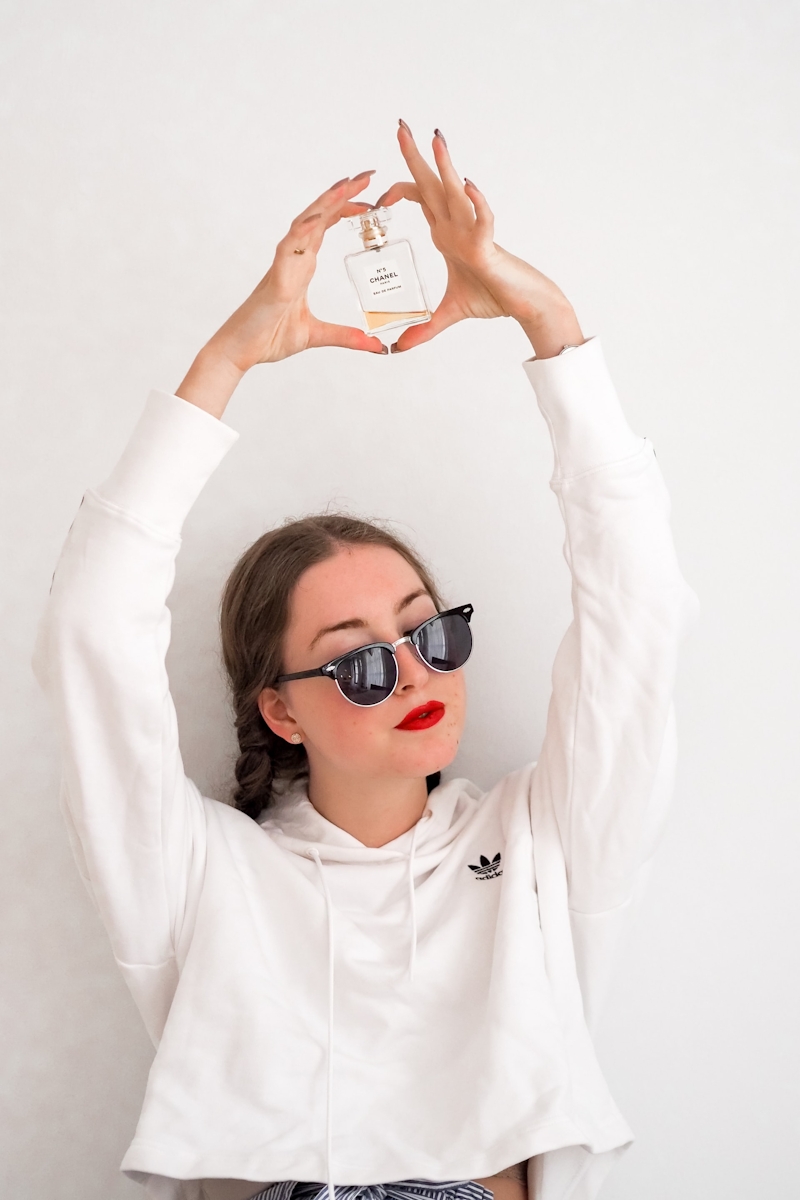 Choose by fragrance note
When selecting a long lasting scent, our preferences take precedence, but we must also consider the following features. Some notes are considered to be more durable than others. They include:
Woody and earthy tones: In the majority of perfume bases, woody and musky notes contain big molecules that stay longer than citrus fruits, which have smaller molecules.
Elegant floral aromas: These luxurious blooms will remain far longer than greener and fresher floral notes, such as lily of the valley. Examples include jasmine and tuberose.
The oud: This is a resin-rich wood with an unique aroma and greater than normal durability. It is a common ingredient in men's scents.
Choose by fragrance concentration
Once the notes have been selected, you must consider the scent concentration existing in the perfume. For this reason, it is essential to be able to differentiate between the many kinds of perfumes:
Pure perfume: as it is utilised as a product's foundation, pure perfume is the most concentrated. It comprises between 20 and 40 percent of fragrance.
Eau de parfum: This includes between 15 and 20 percent of fragrance.
Eau de toilette: This is a lighter concentration that comprises between 8 and 15% perfume.
Cologne: With milder notes (citrus and herbs), colognes also include between 3 and 6 percent less scents.
If concentration is crucial, you must remember that it has little effect on a perfume's grip. Some ingredient combinations do not work well, therefore you must consult with your perfumer.
How do I smell good all day?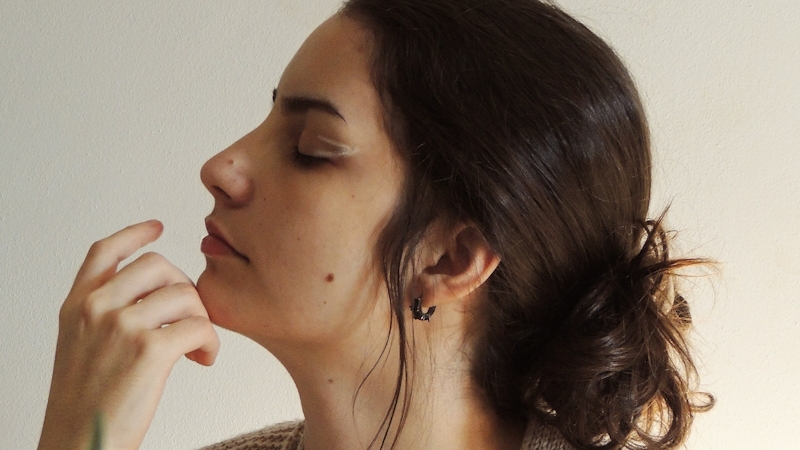 Maintain adequate hygiene
Maintaining appropriate hygiene is essential. A daily shower and the use of a soap with a nice fragrance is the important starting point. Additionally, you should endeavour to maintain fresh breath by brushing at least three times every day.
Use deodorant
Use a deodorant that is respectful to the skin and does not misuse chemicals, with a neutral or as light a scent as possible, since strong scents may be offensive to the nose.
Eat pleasant meals
We are what we consume. Food has an immediate impact on body odour. It is essential to maintain a healthy diet and avoid odorous foods such as strong spices, garlic, onions, red meat, and alcoholic drinks. Fresh fruits and vegetables should take precedence over ultra-processed diets.
Utilize a long lasting fragrance
Choose your favourite long lasting perfume and apply it on the neck, wrists, and below the knees, where the blood circulates the most.
Do not massage the skin after application, and if feasible, imbue the aroma into your clothing. A small version is usually useful in the backpack for strengthening over time. Additionally, choose lipsticks with pleasant aromas.
What is the best smell in the world?
Despite their diverse cultures and origins, the majority of people think vanilla to be the most pleasant aroma on the globe. This is the result of a joint research between the Karolinska Institute of Sweden and the University of Oxford reported in Current Biology.
The study recruited 235 volunteers from nine different nations with unique cultures, traditions, and histories, in addition to having vastly different origins and economic levels, among other distinctions.
Which perfume lasts longer, eau de toilette or eau de parfum?
The quantity of concentrated compounds inside eau de toilette and eau de parfum is the primary distinction between the two. Eau de toilette includes between 8 and 15 percent, compared to 15 to 20 percent for eau de parfum.
We may conclude that eau de toilette has a lot more delicate scent than eau de parfum, although its scent does not last as long. Indeed, eau de toilette has a tendency to dissipate rapidly and is often less persistent.